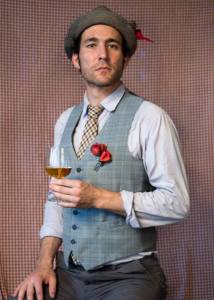 Elsewhere features Jacob K. Stanley as the spotlight artist in residence.  Elsewhere's collaborative approach investigates storytelling and play as a means for repurposing the resources of our past, exploring layered individual visions, and new possibilities for integrating creative practice in everyday life and society. Re-invigorating the South Elm neighborhood of downtown Greensboro through global and local exchanges, Elsewhere imagines our neighborhood as a place where available resources, at-hand beauty, and diverse citizens actively engage past, present, and future.
---
2014 | Artist | Jacob Stanley from Elsewhere on Vimeo.
For more information about Elsewhere, go to www.goelsewhere.org.